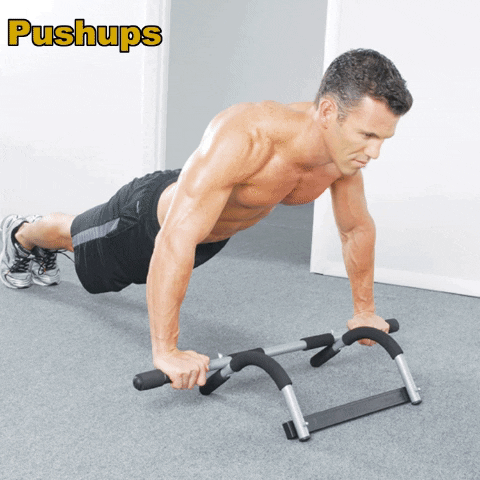 THE ULTIMATE FITNESS SET
Turn any doorway into a personal gym this pull up bar can be used as a pull-up on a door bar or as a push-up, dips and situps on a flat floor. Strengthen your back, arms, shoulders and abs muscles for the perfect upperbody workout for men and women.
EXPERT CRAFTSMANSHIP
Utilizing ingenious mechanics principle, the horizontal bar is fixed by the weight of the body, So you wont need to do any modification to the door frame, nor will it cause any damage because the real stress point is not on the door frame but on the wall.
PERFECT FOR EVERYBODY
Wide grip curved ergonomic handles offer three grip options for wide, close, and hammer grip pullups; padded handles ensure comfort for situps, pushups, and dips. Heavy duty durable and strong steel construction Max load: 100kg/220lbs Suitable for all ages men and women.
PORTABLE & EASY TO SET UP
Quick and easy installation. No professional tools are needed, perfect to throw in a bag and take with you and exercise everywhere you go. Use them at home, at the office or when traveling, and turn your downtime into a productive workout session.