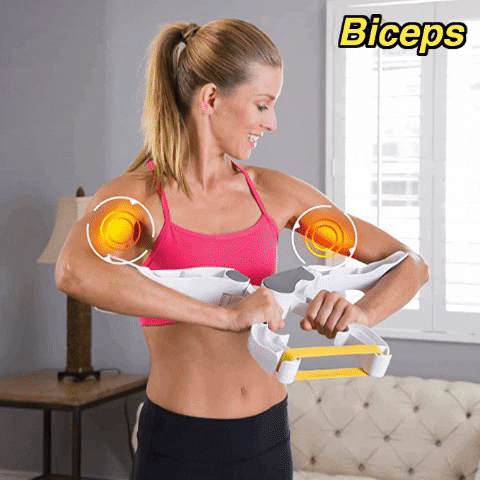 RESISTANCE TRAINING
Get a total arm workout with this resistance band system that easily gets rid of problem areas right at home. Tone and sculpt arms, back, traps, and hard to reach areas while burning calories.
BUILD MUSCLE & LOSE FAT
Easy to use and it gives you necessary comfort during the time of its use. The breakthrough fitness sensation will help you to burn fat, leading to a faster weight loss and gaining of a fitting body
INTERCHANGEABLE BANDS
Includes system with three interchangeable resistance bands for all fitness levels. Includes 15, 25, and 35 lb. bands. Also workouts chest and back muscles.
WHATS INCLUDED
1x Arm Machine
1x Resistance Band 15lb
1x Resistance Band 25lb
1x Resistance Band 35lb 
1x Instruction Manual